Wildlife & Wilderness - The Essential Blue Mountains Experience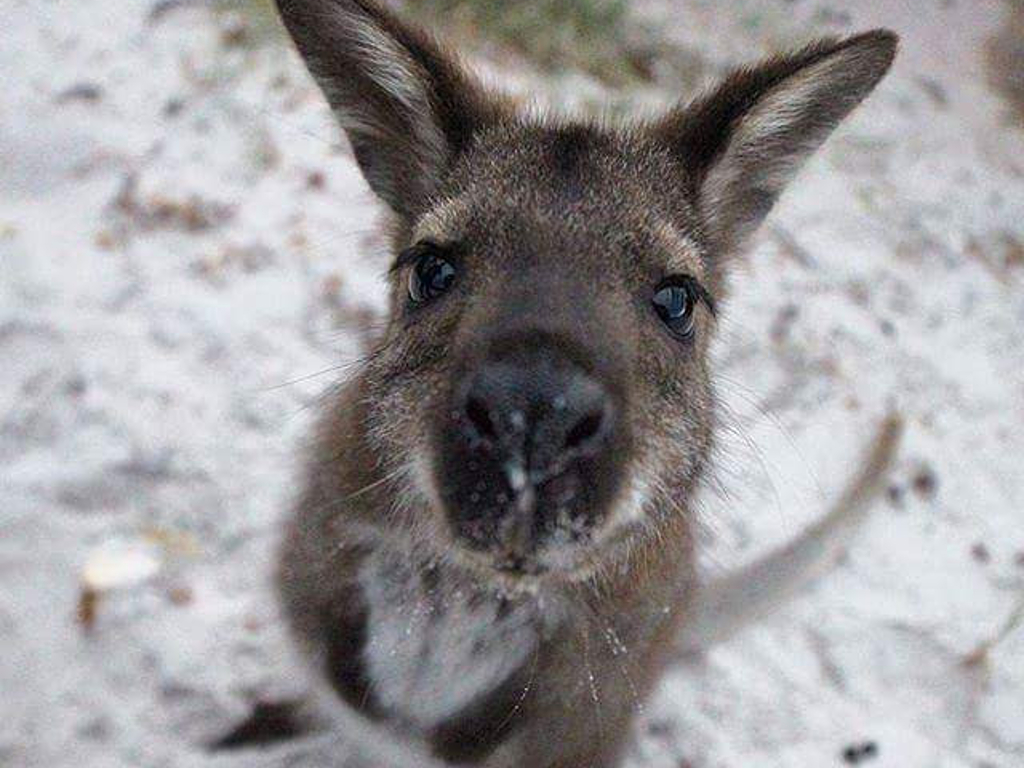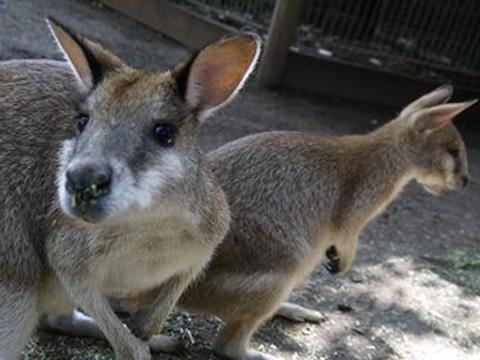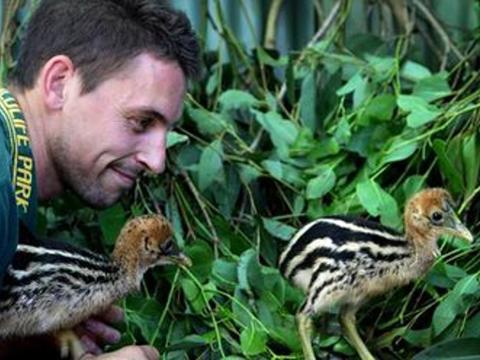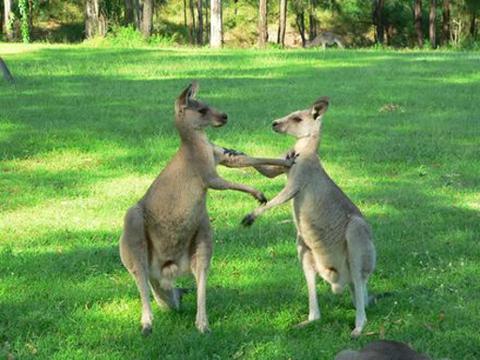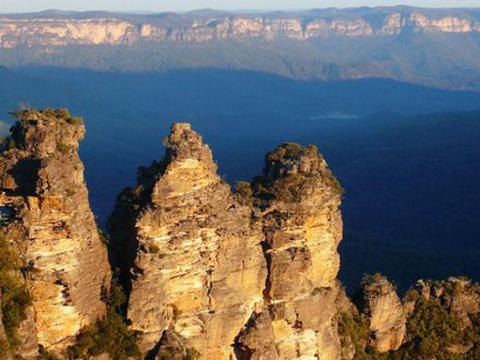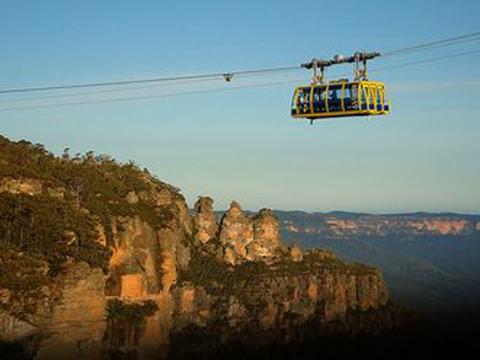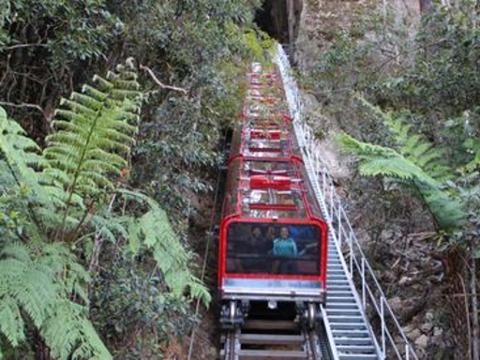 Duration: 12 Hours (approx.)
Location: Surry Hills, NSW
Product code: WWEBM
Wildlife & Wilderness Blue Mountains
Our day starts at 8:00 AM

Meeting Point: The Cambridge Hotel, 212 Riley Street, Surry Hills
Further Information
After a quick stop to pick up our freshly baked morning pastries, we head west through the sprawling Sydney Metropolitan suburban areas, where your guide will explain a little about the history of the areas we are visiting today.
Our first stop is Featherdale Wildlife Park – Sydney's favourite local animal park.
This impressive collection of primarily indigenous animals and birds, is less than one hour from the centre of the CBD. It is specifically designed so you can blend in with the animals you've heard so much about – koalas, kangaroos, emus, wallabies, kookaburras, dingoes, owls, wombats and every manner of Australian native wildlife and birds. Have your photo taken patting a koala or hand feeding a wallaby! Be chased by an emu or hold native reptiles and birds! If we are lucky, there may even be dingo pups in residence. You will even have a chance to get up close and personal with one the largest saltwater crocodiles in captivity.
After a wild and exhilarating morning with the animals, we head west, into the Wilderness.
The world heritage listed Blue Mountains National Park is the number one visited location from Sydney – and today we find out why! View spectacular scenery including breathtaking natural formations. Enjoy a friendly, down to earth and tasty Australian style lunch followed by a brief stroll through the historical, elegant streets of this mountain hamlet.
Our lunch stop is the Historical Paragon Cafe – the oldest continuously operating restaurant in Australia. The warm, family style welcome we get from the friendly staff, with the attention to quality, hearty food and excellent coffee will leave you wanting to return. This is a home style, Australian cafe, with its own historic (and delicious) chocolate factory on premises! Lunch is your choice from a full Australian menu, with a drink of your choice included. Included is a short tour of this rich, historical building, exclusively ending with some special, tasty items for you to sample!
Now comes the chance to walk off your lunch.

We arrive at the Iconic Three Sisters, at Echo Point, the Blue Mountains most spectacular landmark, experienced by millions of people each year. The Three Sisters is essentially an unusual rock formation representing three sisters who according to Aboriginal legend were turned to stone. The character of the Three Sisters changes throughout the day and throughout the seasons as the sunlight brings out the magnificent colours. Each of the Three Sisters stand at 922, 918 & 906 metres tall respectively. That's over 3000 feet above sea level! These limestone and sandstone cliffs surround the Megalong Valley – one of the world's longest, deepest and most gorgeous natural wonders.

After a short stroll around the lookouts to admire the view, we glide between cliff tops and gaze at the rainforest canopy through the glass floor of the Scenic Skyway. Suspended 270 metres above ancient ravines, the Skyway provides a unique thrill as breathtaking views are revealed beneath your feet through the electro-glass cabin floor. For the less adventurous, seating and solid flooring is also available. With 360° views, this journey provides the best views of Katoomba Falls, the Three Sisters, and Jamison Valley from up high, stretching out to the horizon.

Once at the main station, we board the World Famous Scenic Railway. Discover the thrill of a 52 degree incline riding the steepest passenger railway in the world. Following an award-winning redevelopment in 2013, this unforgettable experience offers glass-roofed carriages with expansive views of the rainforest setting and spectacular Jamison Valley. This even paced, sleek steel tracked train, which is not a roller coaster, clings to the side of the 310 metre long cliff as it drops gently through the caves into the rainforest valley below. We disembark at the bottom station to access the Scenic Walkway and a short, fully guided bush walk, strolling through ancient Jurassic rainforest.

We then leave the valley, discovering panoramic views of the World Heritage-listed Blue Mountains from the Scenic Cableway. The 545 metre journey gently ascends from the Jamison Valley to the top of the escarpment. The Cableways fully enclosed cabin provides a unique vantage point for viewing the Three Sisters, Orphan Rock, Mt Solitary and Katoomba Falls. This incredible Cableway is the steepest and largest aerial cable car in the Southern Hemisphere.

After we arrive back at the top station, we celebrate our day with a last stop at a spectacular mystery lookout, and share a glass of sparkling wine as we toast to our Australian day of nature, Planetdwellers style!

Cost: $298.00 per person.
Includes:
Fully commentated tour
All transfers to, from and between rides and attractions
Full Australian style lunch with single beverage of choice included (dietary requirements: please advise at time of booking)
All entries to Featherdale Wildlife Park, with limited animal feed included
All entries to Scenic World
Bottled water
Limited morning tea snacks
Australian Goods and Services Tax (GST) currently 10%
Does not include:
Supplemental items such as, but not limited to; Gratuities to guides and drivers, snacks and drinks other than listed above, souvenirs, personal travel insurance or transfers other than those listed above.
Really Important Small Print:
Sometimes things outside of our control happen, like traffic, weather and kangaroos! We reserve the right to change, alter, cancel and reschedule stops and visits at our discretion with little or no warning, notice or clarification for any reason we deem necessary…. although it's always done with class!